On 2 February Dawes and Green were delighted to share the news to be involved with renovating an historical local building and transform a highly recognised landmark, Ravens of Southend.
Ravens has now opened its 'new' doors and the works completed in accordance with the original brief. Dawes and Green thoroughly enjoyed working alongside SKArchitects on the project and despite the regulations to adhere to the strict planning guidelines, we're sure you'll agree it was all very much worth it!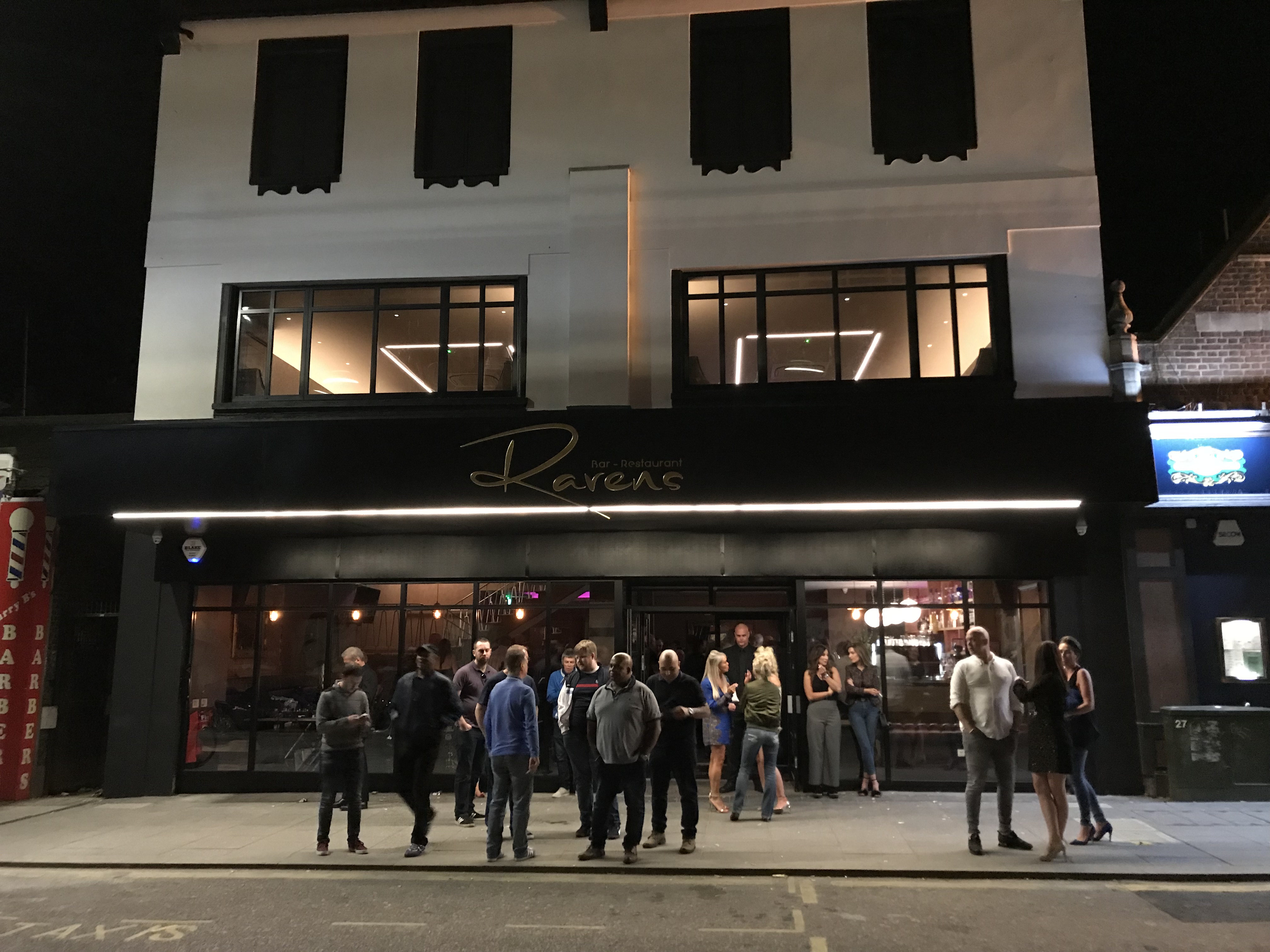 The project specifications for this renovation: 
Windows for First Floor Elevation: Planning consent was given based on the style of the original windows, which needed to match existing.  Dawes and Green selected an aluminium profile in order to adhere to the existing layout of the windows but give a modern, sleek look.  Double glazed aluminium windows with acoustic glass was installed and using ISO-BLOCO sealing tapes to provide thermal, acoustic and weather protection between the frames and surrounding masonry, in accordance with our environmental policy and ethos.
Wine Room: 
Dawes and Green were tasked with creating a 'Glass Room' for the storage of Restaurant Wine.  Using 10mm glass plate to create the walls and door, we designed a side partition with door in the centre of the front partition.  The specification for this area included EVO self-closing hinges, dorma lock set and keep and glass-to-glass clear joints, creating a very sleek, simple but effective contemporary 'wine cellar'.

From Concept to Creation, Dawes and Green maintained an open dialogue working closely with SKArchitects, the proprietors, government planners and on-site management team so that any ad hoc modifications to the design and installation could be made and, managed effectively without any loss to the initial concept and vision.

Dawes and Green: Concept to Creation – your vision is our creation.  Submit your project details or contact (01702) 608844.